The Bay Area Water Supply and Conservation Agency (BAWSCA) has been a client of Stetson since the late 1970s when Stetson participated in the development of the 1984 Settlement Agreement and Master Water Sales Contract between the City and County of San Francisco and the Suburban Purchasers.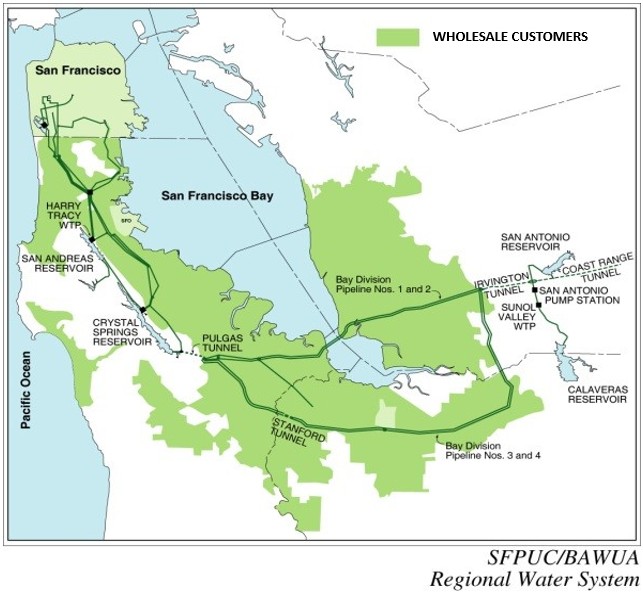 Since 1984, Stetson has been BAWSCA's engineering consultant to analyze water usage within San Francisco and usage by its wholesale customers, for the purpose of allocating operating and capital expenditures between BAWSCA's member agencies and the City of San Francisco. Stetson also monitors the SFPUC's water meter, calibration, and repair program for its Regional Water System flow meters.
In 2009, Stetson Engineers was involved with the development of the new 25-year Water Supply Agreement between the City and County of San Francisco and its Wholesale Customers in Alameda, San Mateo, and Santa Clara Counties. Stetson participated in the negotiations and contributed to sections of the new agreement related to water measurement and water metering.