Stetson conducted a Practicably Irrigable Acreage (PIA) reserved water rights and irrigation system operation study of the Flathead Indian Irrigation Project on behalf of the Salish and Kootenai Tribes of the Flathead Indian Reservation in northwestern Montana. Stetson has prepared land classifications, surface and groundwater availability analyses, irrigation and water delivery facilities designs, and other technical analyses to quantify water claims for the Tribes.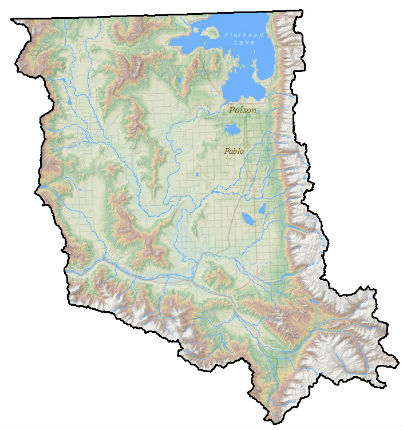 Tasks completed for this project include:
Collection and analysis of climate data for weather stations located in the vicinity of the Reservation and a review of existing surface water and groundwater data from state and federal agencies.
Land classification for about 200,000 acres, using aerial photograph interpretation to establish land use for about 50,000 acres.
Irrigation system and water delivery facilities design and cost estimates for about 40,000 future acres, including cropping pattern, diversion requirements, pump stations, canals, drip and sprinkler irrigation systems, pipelines, and drainage.
Development of a reservoir and water delivery system operations model with 16 reservoirs, using a 69-year period of record.
Evaluation of water quality for irrigation suitability.